Science and Technology in Harmony with Humanity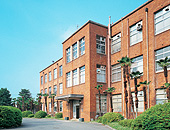 Our undergraduate programs have been designed to foster science and technology research excellence in harmony with the needs of humanity.
Progress in technology also serves to expand the realm of human activities, and plays a major role in enhancing the development and welfare of society.
Conversely, it is also a fact that the immense expansion of science and technology has greatly affected both human society and our natural surroundings, and that negative problems are appearing, such as alienation and pollution. In order to avoid such contradictory results, the progression of science and technology requires a continual, in-depth awareness of the existence of humankind as well as of the relationship between technology and all life forms, existing in harmony with living beings.
Scientific technology is composed of two elements. One is concrete and develops autonomously. The other is an abstract relationship that has to do with the connection between technology and the people who use it. At the Kyoto Institute of Technology (KIT), School of Science and Technology, we are more part of the second element: people at KIT pursue fields related to "humanistic technologies". The educational study fields covered a wide range, yet subject matter is based on the connections between technology and humankind. This is one of the primary characteristics of our undergraduate school.
Nurturing Pioneers in New Fields of Science and Technology
There is still much in the world that remains unknown or not understood. In universities, this "darkness" must be focused on through study activities in each specialized field based on an awareness of the problems that each field has. Students studying in this field must not simply be scientists and technologists taking an easy ride along a predefined path of science and technology, rather, the world hopes these students will be pioneers in developing new fields. The School of Science and Technology at KIT truly looks forward to welcoming students with a thirst for knowledge and a strong desire to study and learn.
New Education and Research Organization