Program Objectives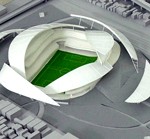 Based on extensive academic instruction and practical training in architecture and design, students in the Undergraduate Program of Architecture and Design will receive a deep understanding of knowledge and practical skills involved in architecture and design. Graduates of this program will be qualified architects, designers and specialists in living environments and design culture.
Curriculum Overview
The first two and half years of the Undergraduate Program of Architecture and Design curriculum is broken down into three areas of study. First, second and first-semester third year students will choose subjects from all three areas to build a strong educational background in engineering, art and science. The three study areas are as follows:
Design:
this area involves design knowledge and research related to the development and production of products and information in daily life.
Architecture and Building Engineering:
this field focuses the architectural design, the building preservation and conservations, and the equipment and construction technologies required for architecture and building projects.Archtecture and Design
Architecture and Culture:
the goals of courses in this area are to integrate ideas and techniques relevant to architecture, design, art, and social sciences.
From first year through to the first half of their third year, students in this program will create a study "menu" based on courses chosen from all three of the above areas of study. Study will involve lectures, seminars and practical exercises. In this way, they will acquire basic knowledge and skills related to architecture and design, and extensive knowledge relevant to the relationship between architecture – design and culture – society.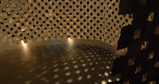 Beginning with the second semester of the third year, students will begin to receive practical and theoretical education in small, studio-style classes related to one of the three study areas outlined above. Students will be mentored toward the final goal of graduating from the program in small groups by a single teaching staff member (one for each group). This is the traditional educational system of the architecture and design program.